April 16, 2019 at 3:17 AM •
Comments: 0 Faves: 0
Top 5 Places to Swim in Australia
Everyone knows that Australia features a broad spectrum of beaches and natural wonders, from stunning coral reefs to breathtaking waterfalls. Millions of globetrotters are lured by its fascinating waves, golden beaches, and clear, turquoise waters. So, stay with us if you would like to learn more about some of the best places to go for a swim in Australia. Here are five destinations thatll completely sweep you off your feet!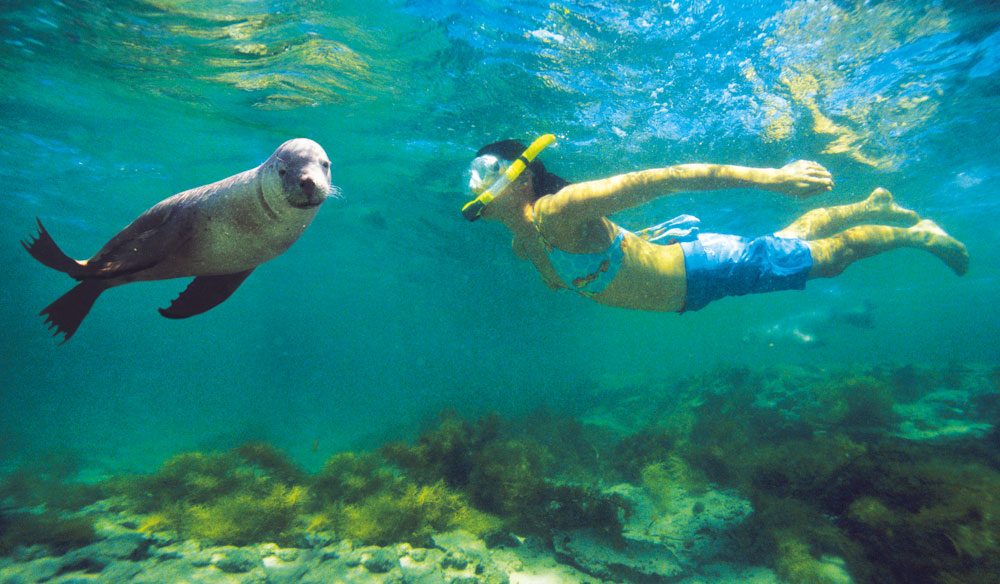 Bondi Beach, New South Wales
Millions of travellers from all over the globe decide to visit the shoreline of Bondi Beach every year, and it shouldnt surprise you at all its one of Australias most famous beaches. Its turquoise waters and golden sand have so much to offer, from the most amazing spots to explore water sports, to luxurious accommodation and a lively food and bar scene. Bondi Beach is the all-time favourite when it comes to both locals and tourists, who absolutely adore to go for a swim in its warm waters and to ride the rolling waves.
Mooloolaba, Queensland
Mooloolabas fabulous beachfront esplanade will undoubtedly take your breath away, and itll get even better when you decide to cycle up the road to Mooloolaba Spit. Calmness is the word which describes this wonderful place, so go explore it as soon as possible if youre up for some sheltered swimming. No wonder Mooloolaba was nominated as one of TripAdvisors Top Ten Australian Beaches its one of the best places to relax and unwind, which makes it more than appropriate for families.
Kingscliff, New South Wales
Located in New South Wales, Kingscliff is a heaven for all the nature lovers out there. Its golden beaches lined by rainforest are beyond stunning, and youll surely have so many things to explore while staying at this magical place. Make sure not to miss diving or snorkelling tour to the breathtaking Cook Island Marine Sanctuary this is one-in-a-lifetime experience worth remembering. Just get some quality scuba diving equipment and start exploring. Needless to say, Kingscliff is rich in spectacular beaches perfect for relaxing on soft white sand, which is exactly why you shouldnt skip it.
Noosa, Queensland
Noosa is more than just a wonderful destination for indulging in all kinds of water sports its a one-of-a-kind paradise for all the fashionistas out there, who love to be seen at the most exclusive places in the world. Fashion bloggers will absolutely adore this place, where they can take fabulous photos and showcase their carefully picked combos. If this is a destination of your dreams, make sure youre fully prepared for it.
Phillip Island, Victoria
Last but not least, Phillip Island is a dream come true for all the travellers who search for an adrenaline rush while on holiday. Apart from its mind-blowing beaches, this island is well-known for most consistent surf locations in Australia, which attract surfers from all across the world. Many surf clinics and tournaments for men, women, and juniors are held right here every year, which makes this place more than appropriate even for beginners who want to further upgrade their skills. You definitely wont make a mistake if you opt for this gorgeous island for your upcoming vacation!
Each one of these five destinations is absolutely authentic, which is exactly why they found their place on this list. Of course, the most important thing is to choose a location that suits your needs and personal interests, since thats the only way to enjoy it to the fullest. However, one thing is certain you definitely wont go wrong with any of these, since these are more than perfect for a nice swim!
More from IslaWright Others Are Reading
0 Comments