June 14, 2019 at 5:25 AM •
Comments: 0 Faves: 0
Upgrade Your Home with a Kitchen Renovation
Even if youre not the biggest fan of cooking and dont spend any time in the kitchen, you surely understand the value of this space and how vital it is for your entire home. Its not just space where you prepare tasty meals for your family and spend time with your friends, but its also the space that provides you peace and tranquility. But, in order to make the most of it, you need to upgrade your kitchen from time to time, thus upgrading your entire house too. If youre thinking about doing that as well, here are a few kitchen upgrades that could mean the most to you in the long run.
Update the cabinets
This is probably the easiest yet the most effective kitchen upgrade in the world updating your cabinets and making them better than ever is easier than you think. There are lots of options you could look into, from repainting them and installing some new knobs to taking them down and replacing them with brand new cabinets. This wont just make your kitchen and your entire home more visually appealing, but will also boost your storage potential as well, giving you more space for your kitchenware than ever.
Install an island
This is another practical idea that goes a long way, adding even more storage space to your kitchen and taking its visual appearance to a whole new level. Islands are great for giving your kitchen more maneuvering space and helping you get from point A to point B in a matter of seconds, which is particularly useful in big kitchens. However, even the tiniest kitchen spaces could use an island, so dont be afraid to design and build one of your own this may sound difficult at first, but it could actually turn out to be a fun and exciting weekend DIY project.
Check the plumbing
Speaking of DIY projects, this is something you definitely shouldnt try doing on your own because the implications of your mistakes could be huge. Updating the plumbing is never easy, especially if you havent done that in a while, so bringing in someone with proper knowledge and experience is a must, especially if youre thinking about updating your bathroom at the same time too. This is something people in Australia do quite often, knowing that this makes much more sense in the long run than renovating these two spaces separately, which is why they might want to think about contacting professionals in kitchen and bathroom renovations from Sydney and let them work their magic. This investment will make your kitchen and your bathroom better than ever, introducing a massive change into your entire home.
Add new appliances
Speaking of ways to upgrade your kitchen and your home at the same time, this is probably the easiest way to do that, but its not always the cheapest. Adding new appliances can be quite tricky if youre stuck with a limited budget, so you need to find alternative solutions. Instead of going all in and spending your entire life savings, opt for cheaper models and look for discounts because you might still get some amazing appliances for less money. If thats not enough, you could always use a paint-on stainless steel finish and make your appliances look like theyre brand new.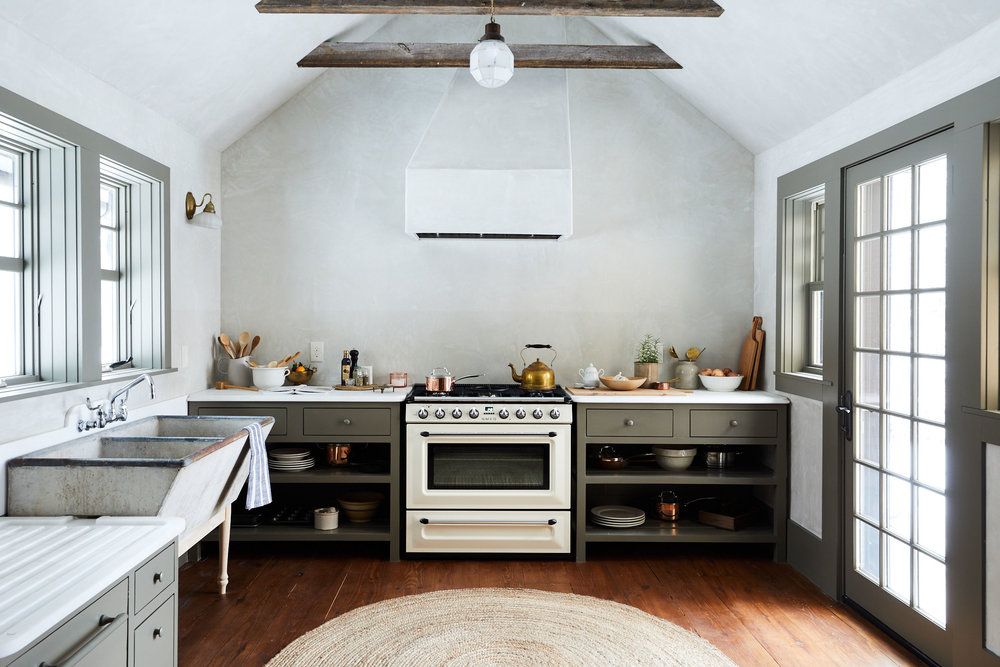 Build a pantry
No matter how big your kitchen is, the chances are youre having problems with storage space because this is an issue every homeowner is struggling with. And if you notice your cabinets and your kitchen island arent giving you enough storage options, you need to do something different and build a pantry instead. It doesnt have to be big at all, and even the tiniest pantry will do the trick, helping you organize all your kitchen essentials and update the look of your entire cooking space. Thats why the benefits of this idea are huge, making it a feature your kitchen definitely needs.
Introducing these changes into your kitchen wont just make this space more appealing and practical, but also boost the value of your entire home, making it easier for you to sell it, so take these ideas into consideration and start turning them into reality as soon as possible.
More from IslaWright Others Are Reading
0 Comments