March 6, 2019 at 3:53 AM •
Comments: 0 Faves: 0
bone crusher
The bone crusher is also called bone crusher. It is a new type of meat processing equipment specially designed for the crushing of bones such as beef bone, sheep bone, pork bone and fish bone. The bone breaking machine produced by our company adopts 304. The stainless steel is carefully processed and has the characteristics of reliable performance, energy saving and environmental protection, and uniform pulverization in the production process. The product has passed the test of relevant departments and fully meets the food temperature rise standard. Different types of bone-breaking machines can realize the crushing of bones such as fresh beef bone, pig big bone, sheep bone, chicken bone, whole fish, etc. It can also be used for shredding operations of pigs, cattle, sheepskin, etc. The ideal equipment for deep processing.
rn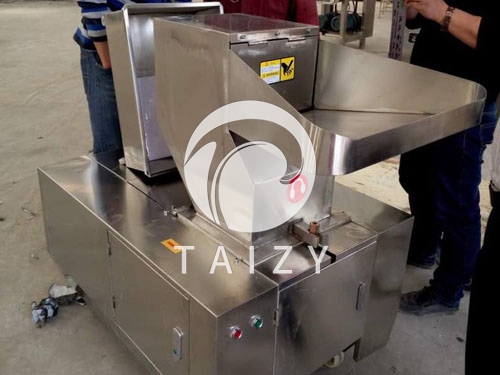 rn
The bone-breaking machine produced by our company optimizes the internal structure of the tool holder, which makes the tool force more dispersed, which in turn improves the service life of the tool. At the same time, it strengthens the shear strength and impact strength of the single blade, and the material is more evenly crushed. thorough.
rn
Bone crusher installation and use instructions:
rn
1. Connect the power supply correctly. Before starting, first pull the inertia wheel by hand to check if there are any abnormal objects in the machine room.
rn
2. Turn on the air to check if the steering is correct. If the direction is reversed, please change the sequence of the three-phase power cable. After confirming that the cutter is turning correctly, start idle for 3 minutes, fasten the feeding chamber, and make the protection switch completely contact. In accordance with the crushing conditions, it can be put into production.
rn
3. It is forbidden to put iron and other hard objects into the crushing room.
rn
4. Immediately stop the abnormal sound, check the cause, and restart the machine after troubleshooting.
rn
5. It is recommended to install the machine in a separate workplace
More from jerryzhang Others Are Reading
0 Comments